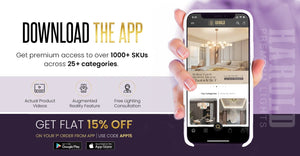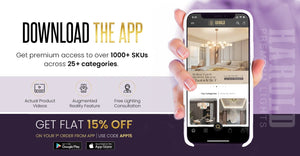 4.7* Rating From 400+ Google Reviews
Embrace bespoke excellence through our Premium Customization Service. Crafted by skilled artisans, each 'Made in India' product reflects your unique style. Share requirements, discover possibilities, and embrace satisfaction.
Call us at +91 99717 72611 and share your customisation requirements
Yes we do deliver Pan-India
Our hub is located in New Delhi, Kirti Nagar, and we're expanding with new showrooms across India.
While we can't keep all spare parts for the entire inventory, we do stock 90% of them and can provide them to customers at an additional cost.
We would love to visit project sites, but currently, we can only accommodate requests in the Delhi-NCR region. To initiate the site visit process, we require your architectural drawings. Additionally, we'd appreciate an initial video call to ensure our executives come well-prepared.
Architects / Interiors
We got special discount for architects and interiors.
Get access to premium inventory